Meet Brittney and Brandy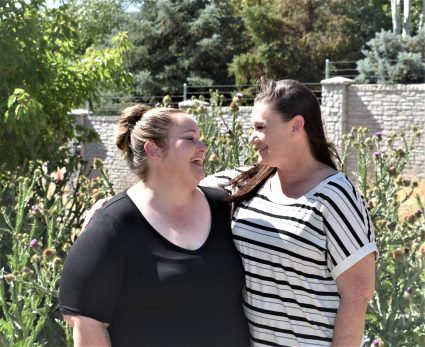 Sisters Brittney and Brandy had an exceedingly difficult childhood. They grew up with parents who were addicted to alcohol and drugs. Their mother had an undiagnosed mental illness and was mentally and physically abusive. She was often out of the house leaving Brittney and Brandy home alone. These girls did not have the safety, security, and routines that many kids take for granted.
As young adults, many of their experiences were not unlike those who experience early childhood trauma, early pregnancy, domestic violence, alcohol and drug addiction, and low self-esteem.
These vulnerabilities made them targets of the men who trafficked them. These men worked hard to fill the needs they had been longing for throughout their young lives, claiming to love them and to want to take care of them, giving them food, shelter, and drugs. Little did these young women know that they were being groomed.
After earning their love, their traffickers manipulated them into having sex for money and threatened them and their family if they didn't cooperate. Their failure to cooperate also resulted in the withholding of drugs and the denial of access to their phones, which prevented them from talking to their kids.
After a year-and-a-half of mental, physical, and sexual abuse, Brittney and Brandy were arrested by the Unified Police Department Vice Squad, who they credit for saving their lives.
Both women have been sober for years and are working with Aspen Magdalene House to increase awareness of this horrific crime and help other women recover from the trauma resulting from human trafficking.